Skylink Aviation

        ...safe, professional and affordable aviation services!

  Copyright 2013 -- Skylink Aviation 6460 Grafton Ferry Rd. Portage Des Sioux, MO 63373  phone 636.250.4121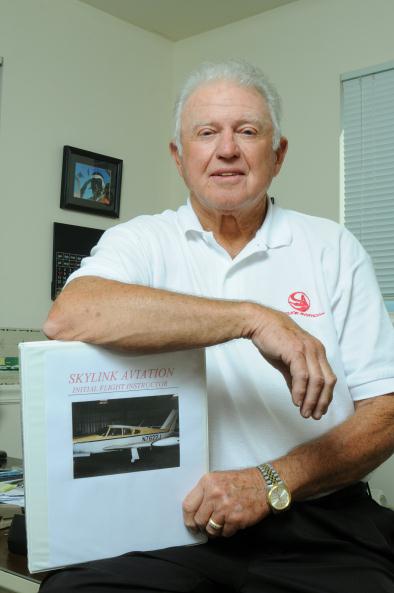 Serving metropolitan St. Louis and beyond, Skylink Aviation is a full service flight training, aircraft rental and aircraft service facility.  Founded in 1968 by owner Herman Rea, Skylink has grown to include a fleet of aircraft that includes such industry standards as our C-152, C-172II, PA-28-140 and PA-28R-180, as well as classics such as our C-140 and Aeronca Champ.

We offer aircraft rides and visit air shows with a vintage C-47.  Engine overhaul and repair services are available through Skylink's Engine & Cylinder division.  Of course, pilot training remains our hallmark--our experienced team of instructors will get you into the blue with safety and confidence by way of flight training curriculum second to none.

No matter what your general aviation needs might be, you can count on Skylink for training and service you can trust.  Remember, if it has to do with the sky, we do it at Skylink.